Heroic Organizations
Two decades ago, Chris Lowney
presented his seminal work, "Heroic Leadership," to the world.
The wisdom encapsulated within its pages continues to resonate and provide valuable insights for contemporary business and professional leaders.
The core mission of Lowney's opus is to awaken leaders to a more comprehensive, humane approach to leadership. It emphasizes adopting principles and practices from the Society of Jesus in their professional pursuits.
Embracing Lowney's perspective, Eugenio Fernández-Dussaq, a Professor of Organizational Behavior, advocates for integrating organizational identity design within corporate operations.
He encourages institutions to incorporate the same organizational identity architecture that St. Ignatius of Loyola embedded within the Society of Jesus.
This blueprint has fostered success for over half a millennium.
Fernández-Dussaq's groundbreaking vision suggests infusing contemporary organizations with the ethos, managerial practices, and cultural fabric of the Society of Jesus. His book provides tangible tools and advice for heroic leaders who seek to impact their organizations and the broader world signifi cantly.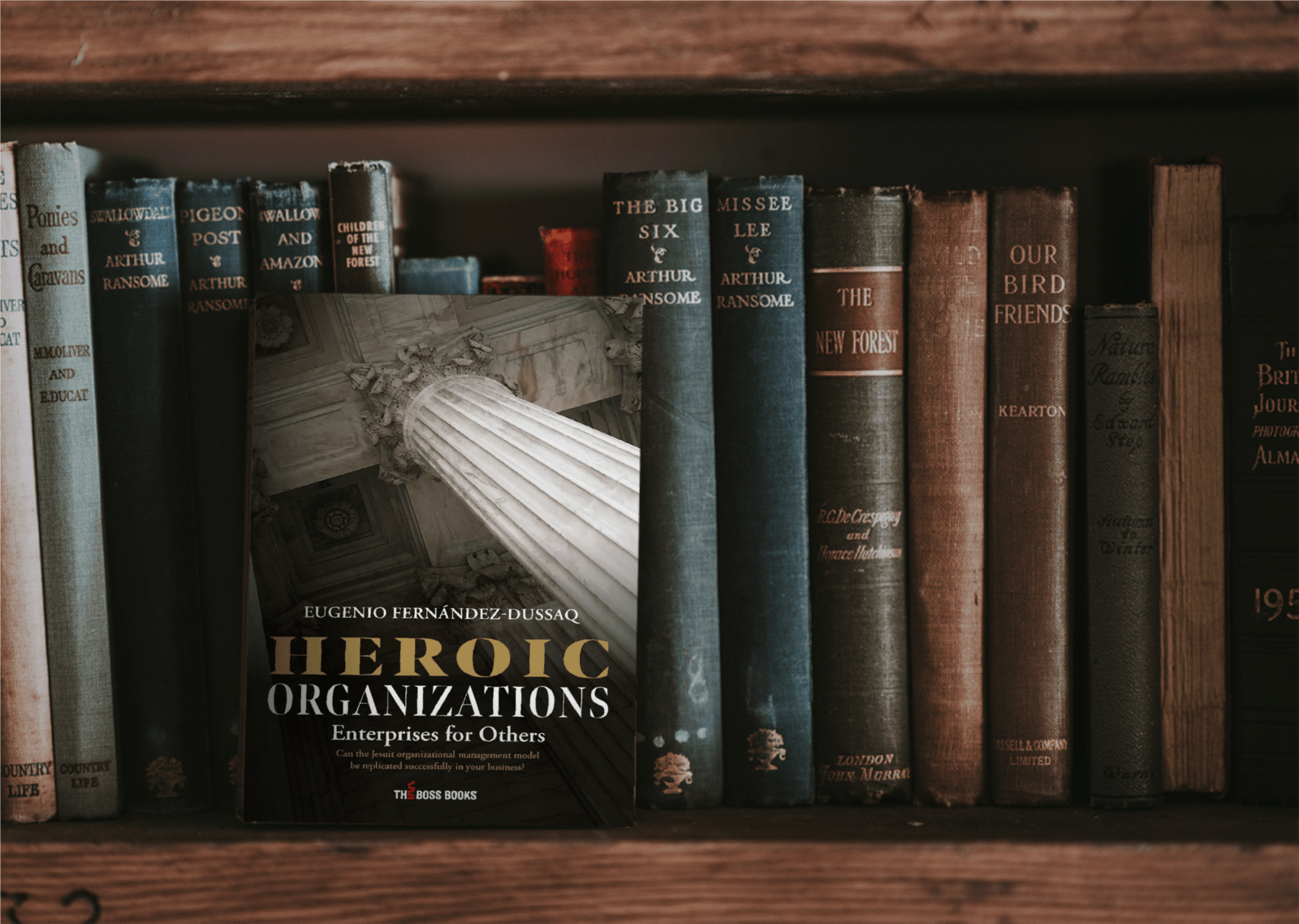 "Heroic Leadership" is indispensable for leaders striving to foster a positive influence, enhance their organizational resilience, and transform their businesses into entities committed to serving others.
Through this exceptional approach, leaders can surmount even the most formidable challenges and set their organizations
on a path toward remarkable success.
The author
Eugenio Fernandez-Dussaq is a multifaceted man whose passion and experience span various disciplines and professional fields.
As a university professor, he has inspired his students to reach their full potential and has shared his knowledge and wisdom at numerous renowned institutions.
In addition to his academic work, Eugenio is a prolific author, businessman, and entrepreneur. He has developed
innovative methodologies such as Management By Activity, revolutionizing how organizations approach management and decision-making.
As a speaker, Eugenio has shared his idea and experiences with audiences worldwide, distinguishing himself as a leader in his field.
Eugenio has also advised companies internationally, helping them grow and prosper in increasingly competitive markets. His hands-on approach and experience in business management make him a valuable resource for any organization seeking to improve its operations and achieve its goals.
Living in the United States, Eugenio, and his partner Carlos Reyes created a management platform called GoBsmooth. It is designed to help companies improve their performance
and manage their operations, aiming to help them achieve organizational 'magis'.
With his leadership and vision, Eugenio Fernandez-Dussaq continues to make a lasting mark
in business and education, contributing to the growth and success of organizations and the individuals within them.

Are you ready to become the author of a great business book? START HERE!